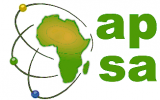 APSA is organizing the fifth edition of the " Rencontres des jeunes chercheurs africains en France " on December 5 and 6, 2022, at the Institut Henri Poincaré in Paris.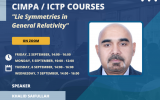 Join Professor Khalid Saifulla's hybrid course "Lie Symmetries in General Relativity" from September 2,5,6,7, 2022.
Professor Khalid Saifullah is professor at Quaid-i-Azam University (Pakistan).
The course will be taught in english on zoom.
This is a recurring meeting, therefore please register just once for all 4 sessions:
https://zoom.us/meeting/register/tJwlduqtpz4vH9WFXHPVfCmxYSQ8Rp8sCUR6
The course will be held on the following days: