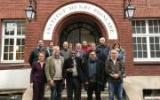 The Scientific Council of CIMPA has had a two days meeting at the Institut Henri Poincaré in Paris to work on project proposals of CIMPA Research Schools for 2019. CIMPA is very grateful to all the members of this council for their time and energy. The selection of schools will be finalized during the next CIMPA Steering Committee meeting in Sevilla on January 25-26, 2018.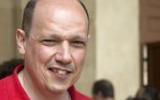 Interview of Prof. Thierry Masson (CNRS researcher in mathematical physics) on the website of the International Centre for Interdisciplinary Science and Education.
In this interview Prof. Thierry Masson speaks about developing science in Southeast Asia after his recent experience in organising a CIMPA Research School at the ICISE conference center (Quy Nhon city, Vietnam).
To view the full article, click here.