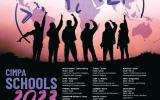 Registrations will be open from August, but you can already discover the schools' programme by consulting the following page.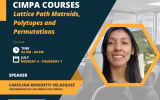 Professor Carolina Benedetti Velasquez (Universidad de los Andes, Colombia) will give a course on "Lattice Path Matroids, Polytopes and Permutations" from July 4 to 7, 2022.
On Zoom: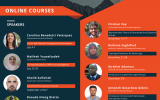 Throughout the year, you will be able to follow rich and varied topics.
These courses will be recorded and broadcast live. They will be available on our YouTube channel and on carmin.tv.
Reminder
What is the Research in Pairs programme?
The CIMPA-ICTP Research in Pairs Fellowships programme provides an opportunity for mathematics researchers based in developing countries to come to Europe to collaborate with a colleague on a well-documented research project.